Mortgage Pre-Approval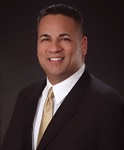 Jeff Ratanapool has been in the mortgage industry since 1998. Prior to joining Stockton Mortgage as the Corporate VP of Strategic Growth and Development, Jeff spent 23 years as a loan officer, Regional VP, President, and COO of an independent mortgage bank in KY.
He brings to the position a wealth of knowledge of Sales, Products, Underwriting Guidelines, Compliance, Service, and years of experience in leadership within the industry. He has personally originated and closed over $850 million in home loans since 1998, so it is easy to see why Jeff earned his title, and he will continue to lead and grow. He also received the CMB designation (Certified Mortgage Banker), which puts him in the top 1% of Originators, Nationwide.
Jeff is a committed businessman and family man with a wife and two daughters. He is extremely disciplined, focused and makes time for the important things.
If you would like to have Jeff work with you on your home financing, you can make a stress-free application using the link below:
https://smcportal.mymortgage-online.com/?loanapp&siteid=6475599233&lar=jratanapool&workFlowId=30395
If you would like to talk to him first, feel free to email or call him. His contact information is listed below:
Jeff Ratanapool, CMB NMLS#35044
VP, Strategic Growth & Corporate Development | Stockton Mortgage
email- [email protected]
Mobile: 502-797-2814